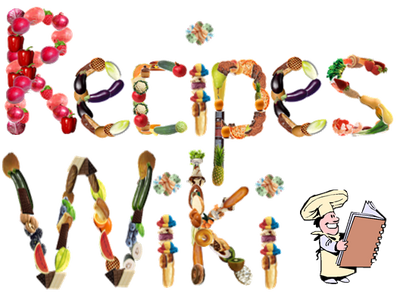 Welcome to Rebecca's Recipe Wiki!!!
This is a place where I've put all of my favourite recipes and will hopefully learn new ones from other users. My ultimate goal with the Wiki is to be able to look up recipes based on ingredients. So if you notice every ingredient involved in making the recipes listed is also a category. So if you want to make a recipe that involves "beef", simply look in that category.
Recipe Ingredient Categories
Affiliates
---


A safe community for users to be themselves, ask questions, learn about others and their experiences without fear of cyber bullying or discrimination come join us at Project LGBT Wiki!!!
---


Did you enjoy reading the Percy Jackson books? Do you like roleplaying? Join our affiliates at the Camp Half-Blood Role Playing Wiki!!!
Feature Recipe
Ingredients
[
]
2 tablespoons oyster sauce
1 teaspoon cornstarch
3/4 pound boneless, skinless chicken
Sauce
[
]
1/4 cup Chinese black vinegar or balsamic vinegar
1/4 cup chicken broth
3 tablespoons Chinese rice wine or dry sherry
2 tablespoons hoisin sauce
1 tablespoon soy sauce
2 teaspoons sesame oil
2 teaspoons chili garlic sauce
2 teaspoons sugar
2 1/2 tablespoons cooking oil
8 small dried red chilies
4 teaspoons minced garlic
2 stalks celery, diced
1/2 red bell pepper, cut into 1−inch squares
1 can (8 oz.) sliced bamboo shoots, drained
2 teaspoons cornstarch dissolved in 1 tablespoon water
1/3 cup roasted peanuts
Directions
[
]
Combine marinade ingredients in a bowl. Cut chicken into 1−inch pieces.
Place chicken in marinade and stir to coat. Let stand for 10 minutes.
Combine sauce ingredients in a bowl.
Place a wok over high heat until hot. Add 2 tablespoons oil, swirling to
coat sides. Add chilies and cook, stirring, until fragrant, about 10 seconds. Add chicken and stir−fry for 2 minutes. Remove chicken and chilies from wok.
Add remaining 1/2 tablespoon oil to wok, swirling to coat sides. Add garlic
and cook, stirring, until fragrant, about 10 seconds. Add celery, bell pepper, and bamboo shoots; stir−fry for 1 1/2 minutes.
Return chicken and chilies to wok; stir−fry for 1 minute. Add sauce and
bring to a boil. Add cornstarch solution and cook, stirring, until sauce boils and thickens. Add peanuts and stir to coat.
---
Vote for your favourite recipes here